The AUSKF held the annual Junior Open June 23rd in Detroit, Michigan, with a seminar the following day. There were about 170 participants in total from across the US, 18 of which were from PNKF.
The highlight of our PNKF medal count goes to our Girls Teams! 1st AND 2nd place finishers.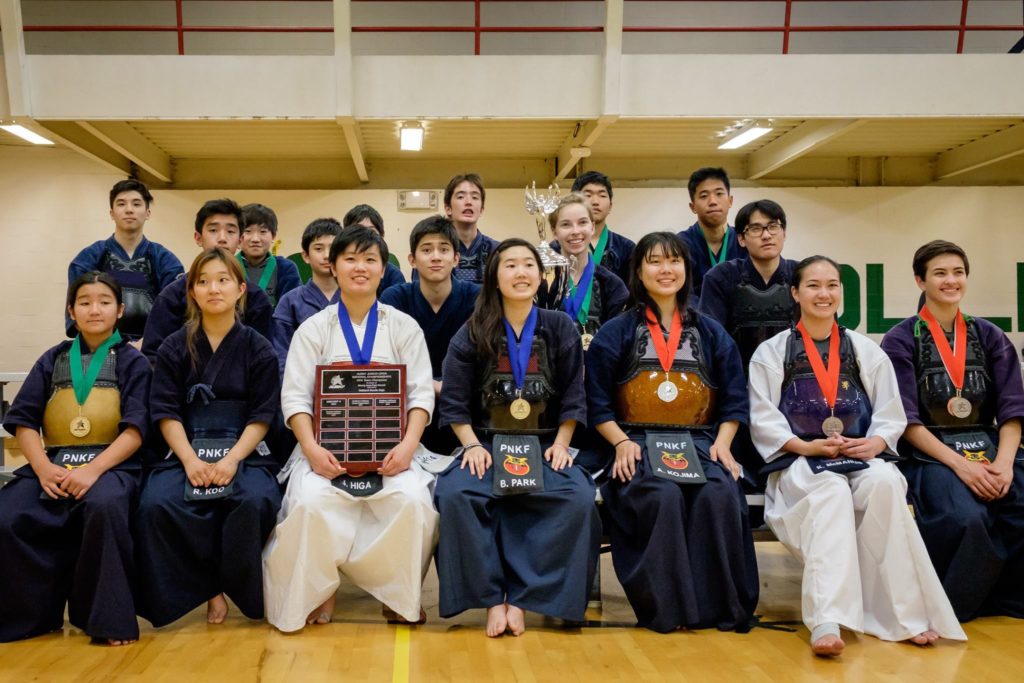 Many thanks to members of PNKF for the time and energy you devoted to our young kenshi and for the financial support. Special thanks to coach Jeff Marsten sensei, as well as to V. Marsten and C. Marsten sensei who attended as shimpan.
PNKF RESULTS
1st in Girls Team: PNKF A (Betty Park, Jane Higa, Jennifer DeJong)
2nd in Girls Team: PNKF B (Keeley McManus, Allison Kojima, Maya Blechschmidt)
4th place in 13 & Under girls: Hana Koob
4th place in 12-13 year boys: Josh Kim and Taiki Miyamoto
4th place in 14-15 year boys: Brian Liao
3rd place In 14-18 girls: Maya Blechschmidt
4th place in 14-18 girls: Jennifer DeJong
Congratulations!