PNKF hosted Chinatsu Murayama Sensei, 7Dan, for the second time as our guest for the 6th North American Women's Kendo Taikai, held on July 16, 2016 at the Renton Community Center. The seminar held the prior to the taikai for ladies only had an average attendance of 25 per weekday and 35 on the weekend from the PNKF and from all over the US, Canada and Mexico. The taikai had over 83 participants on 16 teams from the Greater Seattle and Portland areas and guests from British Columbia, Edmonton, Montreal, Northern California, Hawaii, Texas and Mexico City to name a few places. This event, held only every 3 years, is one of the only events of this size, scope and depth just for ladies, outside of Japan and Korea.
For full results, including the entire brackets for point by point action, check out Women's Kendo.com
PNKF is proud to say that for the team event, we once again captured the Team Championship. Congrats to our ladies and their coach, Jeff Marsten Sensei, founder of the taikai and creator of our training program.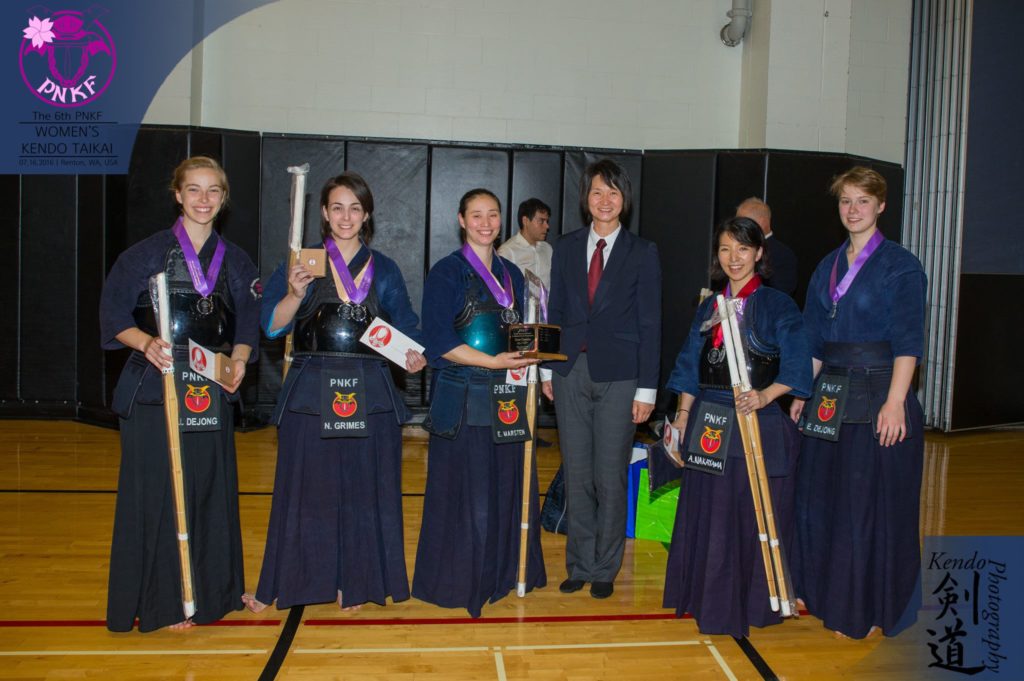 Photo: Kendo Photography
Thank you to all of the PNKF members who volunteered countless hours and a lot of emails to organize, host and execute on the seminar, activities, transportation and of course, the actual day of running of the taikai.
Join us in 2019! We'll be back!